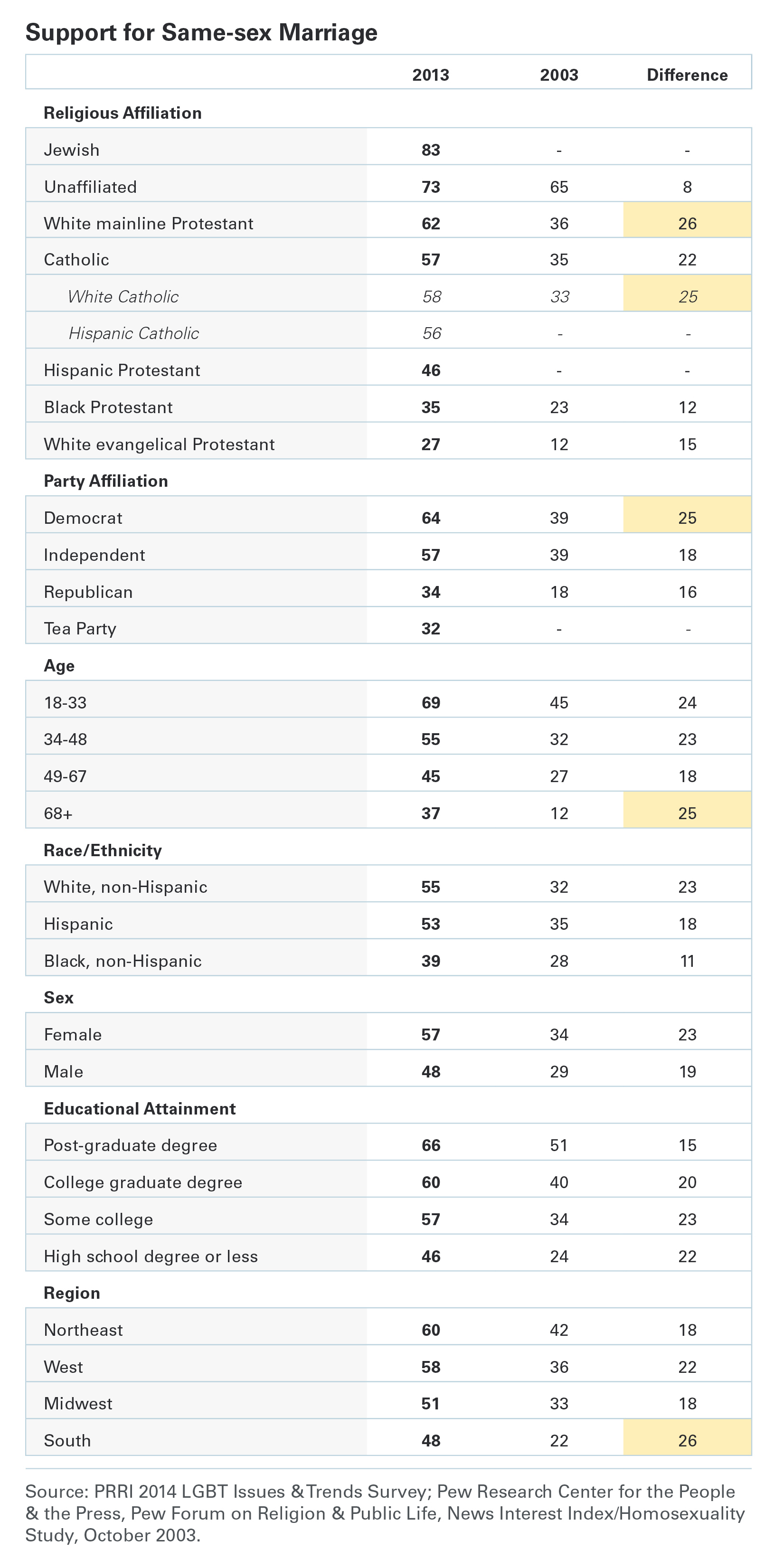 A major cause of mental illness is demonic infestation. Spanking is a main technique to discipline children. Many conservative Christians believe that homosexuality is a chosen lifestyle, an unnatural and deviant behavior, and changeable. In this, they differ from mental health therapists and human sexuality researchers, who look upon homosexuality as a fixed, non-chosen orientation, that is natural and normal for a minority of humans.
Conservatives also generally believe that homosexual behavior is hated by God and condemned by the Bible. From these core beliefs, many conclude that: Granting gays and lesbians the same rights that heterosexuals already enjoy would be dangerous to society.
Same-sex marriage and civil unions represent a profound threat to heterosexual marriages and the institution of the family. Children would be harmed if they grew up in gay or lesbians families: Children in a gay household would grow up without a mother figure. Children in a lesbian household would grow up without a father figure. Children are at risk because they are exposed to the "homosexual lifestyle.
Beliefs of "Focus on the Family": Focus on the Family, a Fundamentalist Christian group in Colorado. They are one of the leading organizations which opposes equal rights for gays and lesbians. In their book on homosexuality, they discuss "Homosexuality and the Family" from an Evangelical Christian perspective.
The legal and financial costs to society of heterosexual marriage are balanced by "social benefits produced by successful marriages and parenting.
The best parents for raising children consists of a father and a mother. Legalizing same-sex marriages will weaken the traditional heterosexual marriage. Granting the right of adoption to homosexuals would be a new right - an act of social experimentation which may injure children.