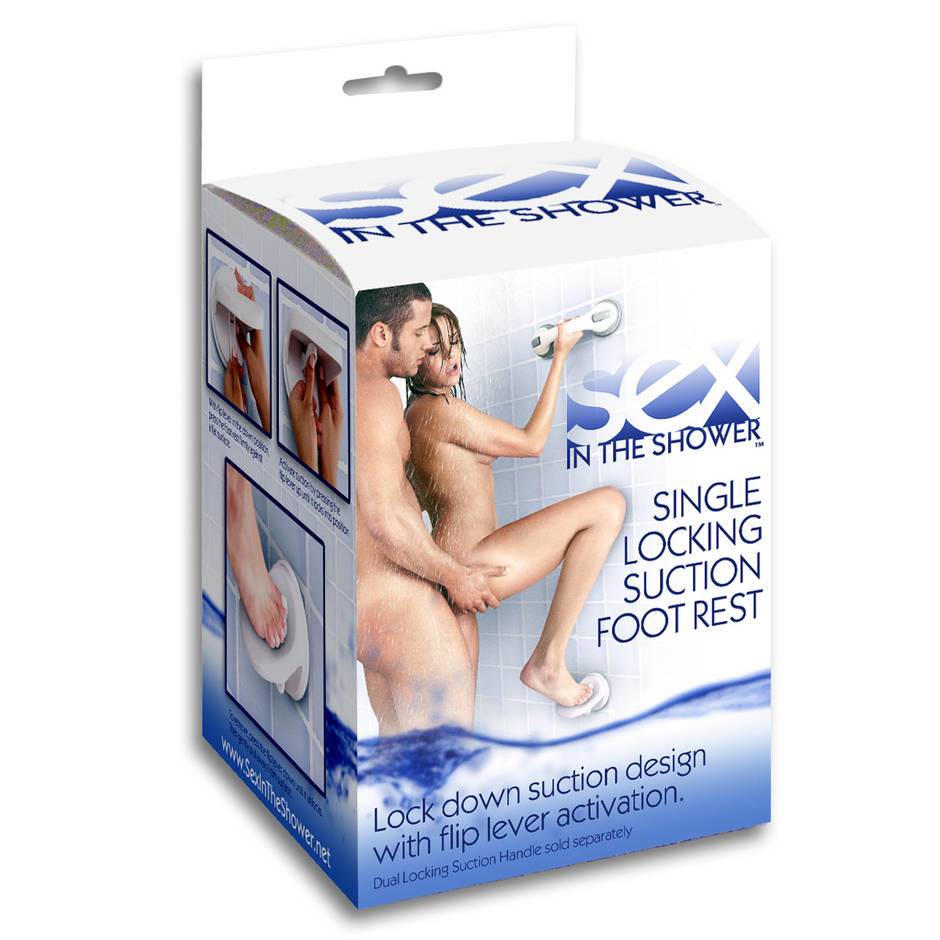 I practice safe sex often enough to consider myself "always safe," even though that's not quite true. While the overwhelming majority of times that I've had casual anal sex, I've had the wherewithal and self control to stop and put on the condom I've already made sure is within my reach, there have been times when pre-sex teasing has led to penetration.
There are times when a few condom-free strokes don't seem like they'd hurt anyone and we were both down so… I've given in to requests of full-on bare sex to orgasm on occasion, depending how hot and convincing the invitation was and how turned on I already was. It's always the exception, though. It's easy enough to sweep this all under the rug if nothing comes of it. If you don't contract HIV from bareback sex, was it unsafe?
What does it even matter? Just do better next time and take solace in the personal rules—somewhat informed, somewhat arbitrary—that you suspect are keeping you protected: I've never gotten fucked raw by anyone who wasn't my monogamous boyfriend—I never need to bottom so badly that I'd ever let a casual acquaintance enter me without a condom.
But what hasn't harmed you in the past, if you're one of the luckily negative like I am, could still harm you when you do it in the future.
Owning up to this fact is a crucial step in choosing to take Truvada, the antiretroviral drug cocktail of tenofovir and emtricitabine that's manufactured by Gilead. A study suggests that taking Truvada everyday reduces HIV transmission risk by 99 percent. For some—say barebacking enthusiasts, sex workers, or people in serodiscordant couples in which one person is HIV positive and the other is negative —Truvada is a no-brainer. There are plenty of us, though, who occupy a gray area, in which barebacking isn't exactly a lifestyle, and in which contracting HIV doesn't exactly seem like an inevitability.
For those of us in that group, the kind of introspection that Truvada requires is hard. The understanding that I might benefit from using Truvada dawned on me slowly, like I was stuck permanently at 6 a.
It was other guys who helped prompt my decision, like the ones I had the sense not to fuck raw when they assumed that's what we'd be doing on first meeting, or the ones who tried to fuck me bare so casually, it was like they were going in there to check their mail. It was the guy that I hooked up with who then proposed a threesome via text: And it was the condoms that have come off or broken during sex, rendering that session raw anyway.
For an explanation of what it means to come to terms with Truvada, I reached out to University at Buffalo's Director of Humanities Institute Tim Dean, who wrote Unlimited Intimacy , the mind-blowing, highly academic book about barebacking culture. Among the several things that book taught me was to stop being so fucking judgmental toward guys who bareback regularly.
In an email, he summarized the pre-Truvada thought process perfectly: Reflections on the Subculture of Barebacking The whole idea of PrEP requires acknowledging that men want raw sex and they're gonna have it even with the risks involved. But to acknowledge that we want raw sex entails a big risk in itself, because that doesn't fit in with the image of the good, responsible gay man who dutifully practices safe sex. To ask about Truvada for PrEP can feel like a failure for some gay men or an acknowledgement that they want to do something that even the mainstream gay community has coded as immoral.
Thus part of what is challenging about Truvada for PrEP is owning your fantasies in the cold light of day, not just when your dick is hard. Recent coverage of Truvada has asked why more people aren't taking this wonder drug that can protect them from HIV infection. Almost half of them were women. It's much easier to go on believing that you don't need it, that you'll be fine because you've been fine so far, that Truvada is for sluts sluttier than yourself.
There is considerable stigma to using it. Some of my friends were horrified when I told them I was on it. I saw a few different doctors while I was on it, and they routinely asked me if it was because of my "…behavior…? That didn't happen—most guys who said anything about it did so because they were HIV positive and they assumed I was too, just advertising it in code.
None of this bothered me, by the way. Once you face yourself wholly, people's interpretations of the parts you let them see matter less and less. I've been called worse than a slut implicitly. I've called myself a slut explicitly. You think you're doing bad, bad shit, but then you witness the casualness so many other guys seem to have about barebacking and you realize that you're nothing compared to them And then you start taking a blue pill, every day, at the same time, because otherwise it might not work.
There are plenty of reasons beyond allergy to introspection that more guys aren't taking this pill. For one thing, information about its effectiveness is confusing. Two figures are thrown around most often: Both figures derive from the same study of men who have sex with men, iPrEx , and both are used by the pro- and anti-Truvada fronts to bolster their arguments. That difference of 57 percentage points can be explained easily: It reflects frequency of use.
When participants in the iPrEx study took Truvada every day around the same time, it reduced HIV transmission by 99 percent compared to the placebo group. However, almost half of the participants who were supposed to be using the drug didn't take it reliably, for whatever reason. So regardless of the drug's medical effects, the overall effectiveness couldn't go much higher than 50 percent.
That may sound convoluted, but it's simplifying matters, actually. There are other numbers besides 99 and 42 percent to consider. In a different place on NAM's site, you can find the 42 percent figure again , along with the claim that Truvada "was 92 percent efficacious in preventing HIV infection amongst those who had detectable drug levels.
To clear up the meaning of it all I got in touch with Dave Glidden, the statistician for the iPrEx study. He gave me a very detailed breakdown, which you can read in the comments below. To keep things moving, I'll summarize: The various numbers on the higher side reflect different ways of defining "Truvada use" in light of the fact that nearly half the subjects didn't take it.
Because the point of the trial was that the drug's usefulness as a prophylactic was unknown, he wrote, "this uptake may not reflect 'real-world' use now that Truvada effect is known. When they restricted themselves to the subjects whose blood tests showed they really had taken the drug daily, they got the 99 percent figure. The numbers fluctuate depending on what discrete sample of the overall study population is being analyzed.
So, I am comfortable saying something along the lines of, "When Truvada as PrEP is used consistently and correctly—meaning taking a Truvada pill every day—the level of HIV protection is 90 percent and higher. And perfect is something none of us are, or should even strive for. The question of perfection divides people's attitudes toward the drug.
What explains the valley between the numbers—those in the 40 percents and those that soar up into the 90s—is that Truvada is far more effective when taken regularly, as opposed to not. And that is enough for some people to be fundamentally against it. AHF has been extremely vocal in its anti-Truvada stance. Take, for example, this AHF press release regarding a survey the organization put out in response to iPrEx, in which Weinstein is quoted as saying, "There truly is 'no magic pill' when it comes to HIV prevention.
So it doesn't work, from my point of view. There's no question about the fact that people will stop using condoms if they're taking this medication and they'll think they're protected when they're not. And their partners will think they're protected. I don't know what it's like to be on such a bender, but the scenario sounds plausible. At the same time, though, that line of argument seems to create villains within our community—those drug-and-sex fiends who can't do anything right, who fuck it up for everybody and uphold the stereotype that gay men tend toward chaos.
They're less competent versions of those reckless barebackers whose risk-taking is exacerbated by Truvada, not alleviated by it. Countering that latter image is this study , which asked Truvada-taking, HIV negative men about their behavior and tested them for syphilis in addition to HIV.
The results suggest that Truvada didn't increase the chance of infection. These were well-constructed studies. We're not entirely sure how the population-at-large might behave, but following those who continued to receive PrEP after leaving clinical trials seems to suggest that their behavior isn't significantly altered.
What goes on outside the research environment? They enjoy bringing in a third a top from time to time, and when they do that, they usually bareback. Here's how Truvada changed their shared sex life, according to Mike: So while many people think, 'Oh you're on Truvada now, you're just going to take loads all the time.
So yes, that would be a downside, but I say that having done a lot of research on the effectiveness of condoms. There's been no such meta-analysis on gay men , though a sort of exit poll of men who'd been diagnosed with HIV in a clinic in Seattle suggested that consistent condom use was 76 percent effective in preventing new HIV infections.
The anti-Truvada argument, after all, is that the drug doesn't work, because some gay men won't use the drug consistently. But why does it make sense to hold Truvada to a standard of perfection? Condoms are something else that a lot of gay men don't use: I'll add another reason to that: Condomless sex is just better. The best sex I've had, sex that has made me understand gay culture in new ways, has been raw.
I generally don't have problems with condoms, but on a sensory level, I'd always rather not be wearing one. For all the statistical and medical issues I looked into surrounding Truvada, the heart of the question was barebacking.
That is what we talk about when we talk about Truvada. That is why we don't always like to talk about Truvada. Truvada discussions have a way of devolving into the worst sort of online shouting matches. Discussing gay sexuality, especially of the promiscuous sort, is not easy. The culture has swung from the bacchanalia of liberation to the life-or-death insistence on sexual responsibility in the shadow of AIDS.
Sometimes it feels that we've learned responsibility too well. There's this belief that we're going to scare the straight people repulsed by our sex away from granting us our rights. There is an urgent mandate to behave, which means not engaging in risky sex and for god's sake not talking about it. Before you condemn the community or irresponsible gay men, it is probably helpful to think about these words from Pickett: Your grandmother was a barebacker.