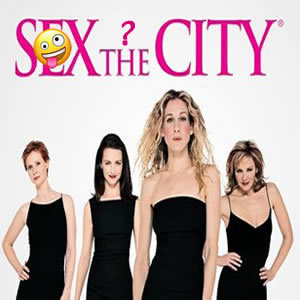 Over the course of these five decades, our legal team has gathered a large collection of legal cases, case law, and legal analysis, positions and settlements, of which we have been party to on many occasions. Throughout those years of litigation, the ULC has been a focal point for much of the legal proceedings that have established and protected our religious freedoms. With extensive legal research, we have compiled this archive of online Universal Life Church legal cases.
We intend to establish ourselves as an authority on the Constitutional guarantee of freedom of religion, protections from religious persecution, and the legal proceedings that have paved the way forward. This is known as the Free Exercise Clause, and it is the very foundation of the concept of Freedom of Religion in the United States and the passage of the constitution that allows online churches like the Universal Life Church to exist.
We vow to never let any party jeopardize the existence or practice of this clause, and to ensure that all legally-ordained Universal Life Church ministers are granted the same rights as ministers of conventional churches. Guide To ULC Case Law This site is intended to be a repository of information pertaining to the court cases, rulings, and attorney general opinions that the ULC has been involved in, but it contains other resources as well. Read the below summaries of the many pages this site contains for information about these resources.
Religious Law Blog — A blog that discusses current issues in laws involving religion and religious customs, as well as cases or legal updates in involving the ULC. Check our blog regularly to read about these issues, which we pull from all over the world. Guide to Performing Weddings — One of the most important legal privileges given to Universal Life Church ministers once they get ordained is the right to officiate wedding ceremonies.
Learn how to perform a wedding here. Guide To Starting A Church — Though they are an extreme minority, a handful of Universal Life Church ministers decide that they want to start their own independent ministries. This page offers guidance on how any ULC minister can do just that.
These include a name change guide that ULC wedding officiants should send to every couple whose wedding they officiate and a collection of sample documents that you can use to help you start your own church. One of the main tenets of the Universal Life Church is respect for all religions and all people. We must all find our own path in life, through the teachings of whichever religion meets our individual needs. This concept forms the very foundation of the beliefs of the Universal Life Church.
Another goal of the Universal Life Church is more of a concept and one that we believe strongly in — that of Ecumenical Reconciliation. We strongly believe that all faiths have many commonalities — those historical, textual, emotional and spiritual truisms that bring people together.
Faith is very personal and individually important, and yet people of faith all believe that life for themselves and all other sentient beings is better with god than without.
To that end, since this central theme is paramount for the concept of Freedom of Religion, we believe that Ecumenical Reconciliation is crucial for the advancement of mankind. These groups have long advocated for the prohibition of conversion therapy throughout the country.
This legislation, which is referred to as the National Motto in the Classroom Act, was passed by 81 of 99 members of the house. Harris Funeral Homes Inc.