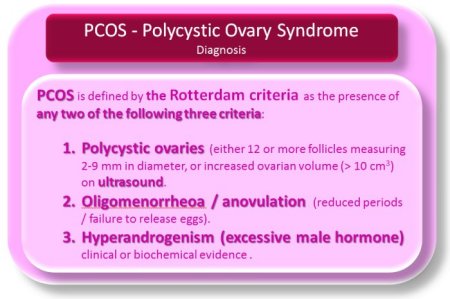 Helpful questions are included to assess whether PCOS has affected your sex life. On This Page Many factors influence sexual function, including mood, general wellbeing, self-esteem, medications and past sexual experiences. Studies suggest that women tend to have a higher risk for problems with sexual function compared to men, and the most commonly reported problem is a lowering of sexual desire libido [1].
Women with PCOS have been found to report an increase in problems with sexual function. This may be because women may be overweight, they have acne or excess facial or body hair growth hirsutism. Psychological factors in PCOS also contribute significantly, including lowered mood or wellbeing, lower levels of self-confidence or self-esteem, and the impact of having a chronic condition. The concern about lowered fertility in some women with PCOS may also impact sexual function in women who are trying to conceive.
A number of research studies have found that women with PCOS are less satisfied when it comes to their sex lives, and hirsutism and being overweight in particular, cause women to feel less sexual[].
Other researchers suggest this also has an impact on relationships[4]. Questions to ask It can be helpful to think about how PCOS has affected your sex life by asking yourself the following questions: Question Yes No During the last few months, have you often been bothered by problems with your sex life such as reduced satisfaction, diminished desire, pain or any other problems?
Do you feel that PCOS affects your sex life? Sexual function has been found to be generally lower in women who take the oral contraceptive pill, which is commonly used to control acne and excess hair growth in women with PCOS, although this research was not carried out in women with PCOS[6]. Due to high levels of androgens male hormones and insulin in women with PCOS menstruation is often disrupted and periods may be irregular or stop altogether.
Some women with PCOS may also experience heavier or lighter bleeding. Regular periods help to prevent excess thickening of the lining of the uterus womb. Long gaps between periods can lead to abnormal cells building up inside the womb. It is recommended that at least four cycles per year are necessary to avoid this. Medications such as a low-dose contraceptive pill, progesterone and metformin can be prescribed to help menstrual bleeding occur regularly.
If you have PCOS and need contraception it is best to discuss the options with your doctor, as treatment for your PCOS may go hand in hand with a method of contraception, such as the oral contraceptive pill. Finally If you think your relationship and sex life have been affected by PCOS, seek help from your doctor, psychologist, or accredited health professional. Quality of life can be improved by: Gaining a better understanding of PCOS and its impact on relationships Getting treatment to manage symptoms as soon as possible Understanding how stress affects your physical, emotional health and relationships References Laumann et al.
Sexual dysfunction in the United States: Clinical and psychological correlates of quality of life in polycystic ovary syndrome.. Eur J Endocrinol ; Quality of life, psychosocial well-being, and sexual satisfaction in women with polycystic ovary syndrome.
J Clin Endocrinol Metab ; Folia Histochemistry and Cytobiology, 45; Suppl 1: Sexual function in well women: J Sex Med May;5 5: It is not intended to provide specific medical advice or replace advice from your health practitioner. The information above is based on current medical knowledge, evidence and practice as at April