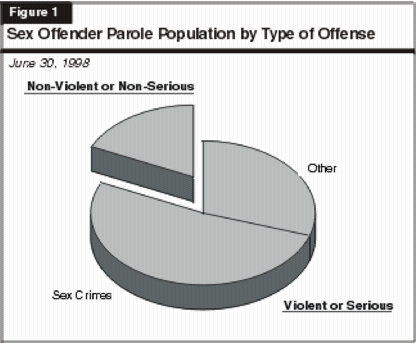 Pete Wilson signed California's "chemical castration" law last September, he told a press conference that child molesters "have a drive to do what they do. As long as they have that drive, they'll keep doing it--unless we do something about it first. Researchers in other American states and in Scandinavia found that, far from being compelled to "keep doing it," sexual offenders relapse into crime more rarely than do criminals convicted of offenses against property.
Did California have a new kind of sex offender, or were the governor's statistics mistaken? Wilson asserted that half of sex offenders commit repeat offenses within a year. This is three times the rate the Department of Corrections found for the child molester group.
When child molesters are compared to other types of criminals, the same pattern of lower recidivism that was found elsewhere is found in California. The two-year return rate for the 1, lewd conduct releasees was less than half the rate reported for burglars and robbers released in and lower than for any other of the major crime categories.
And it is not just child molesters that have relatively good release records. In the release group, less than a third of all sex offenders were returned for any reason after two years.
The only crime categories with comparable low rates were those of drunk driving and vehicular homicide. That pattern holds true in further studies completed in and So where did the governor's inflated recidivism estimates come from?
Some years ago, the Department of Corrections assembled a small cohort of sex offenders to serve as a comparison to a group given special counseling for sex criminals. Because the control group's members had many repeat failures, it was at specially high risk for further failures. This must be the group the governor was citing, but even there, his facts are scrambled.
Most of these high-risk offenders only were returned to prison for failing to register with local authorities or for other offenses of a nonsexual nature. The frightening thing about this matter is that the state government has a monopoly on information about the parole histories of California sex offenders. When official data are misrepresented, citizens have no alternative route to the facts. It is a close question, however, whether the disinformation provided in this chapter of California history is as scary as the willingness of those in high positions of governmental responsibility to disserve the public need for information.
The first casualty in this war on crime was the truth. The second casualty is the honor of public officials.